One of the biggest problems a lot of men make, when it comes to planning that first date, is being a little extravagant too soon. It's absolutely cliché, and you should save the fancy restaurant for a little later anyway, when you've decided that you're really that into her and vice versa. Stop thinking about what you should do to impress her. Instead, think about where you would want to go. If comedy clubs interest you, take her to a comedy show. Art galleries and museums something you frequent? Invite her out to an exhibit. Are you a fan of jazz music? Take her to an amazing jazz lounge.  This is a reflection of your interests, and you can see if she's down for the adventures you take her on. If you opt for the classic dinner date, don't be too fancy, and if it's possible, always choose to sit next to each other rather than across. This makes things much more intimate, especially if you're in a loud restaurant. With that said, the following is what I find to be great first date ideas and why.

THE UBIQUITOUS COFFEE DATE
It's 2017, and dating apps have been a trend for a while now. It seems that coffee shops for a first-time meeting makes it easier for both people as one can easily say, "I have somewhere to be," if they find it easy to decide whether or not there's any chemistry just over those first few sips of their latte. Also, try to avoid chains like Starbucks, and invite her to a trendier or more upscale coffee shop to make it more fun. While coffee meet-ups is easily associated with friends or business meetings, it tends to be less romantic (are first dates supposed to be about romance, though?), and the chances of any sort of escalation may be slimmer than if you take her out to a bar or dinner. Unless you both know what you both want, there's also less chance of going back to your place. Personally, I believe that if all goes well over coffee, you can take her somewhere else immediately afterward. Example: You met up at noon and have been in great conversation over coffee for the last hour. Ask her if she's ever been to that museum up the road and see if she has any other plans for the rest of her day. Tell her, "Let's go check it out," and who knows? The day may turn into an adventure in itself at that point.
DRINKS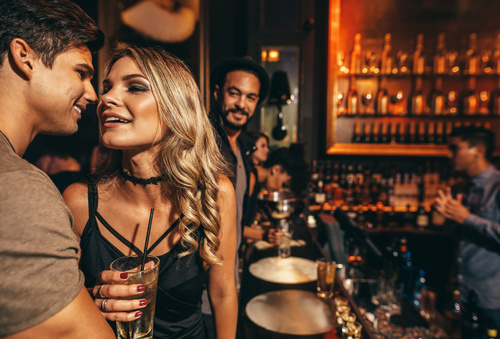 If you prefer whisky over caffeine for a first date drink, you can never go wrong with going to a bar. It can also help calm the nerves on both ends, when meeting someone for the first time (just don't go overboard after 1 drink). But where should you take her? A dive bar? Speakeasy? Fancy cocktail lounge?  The key thing here is choosing a place that appeals to you because you might be surprised to discover that she prefers cool dive bars, when you were thinking about taking her to that joint down the street with lines that wrap around the building. The possibilities are endless. Take her to a cool rooftop bar that overlooks the city or to a speakeasy that has a secret entrance, where you have to know the password to be let in. Stuff like this makes for a more fun bar date. Don't know of anything cool like this? Search online in your city for cool speakeasies with interesting entrances. In Los Angeles, one of my favorite spots is No Vacancy.
MUSEUMS AND ART GALLERIES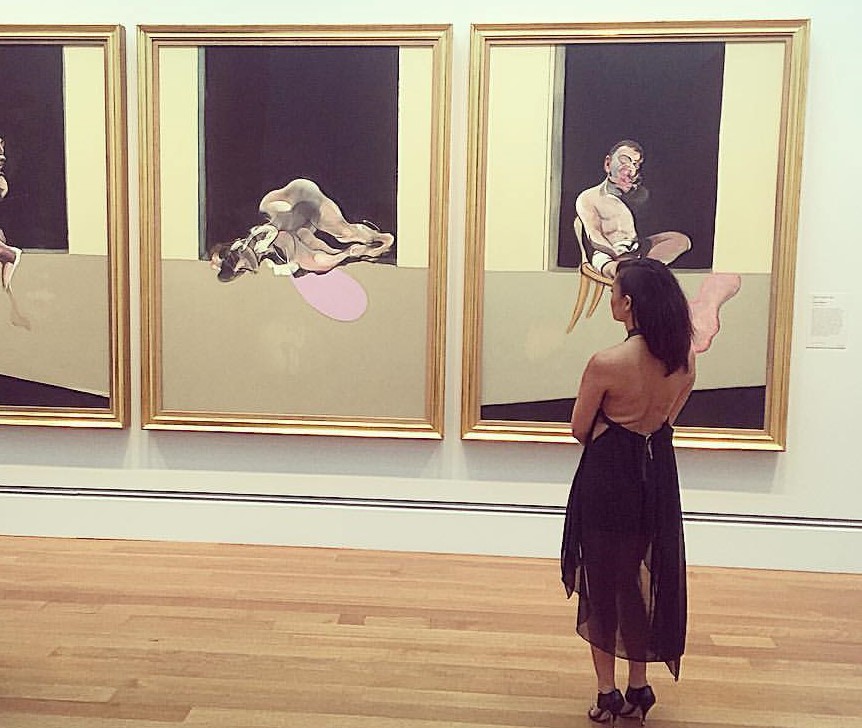 Museums and art exhibitions are a unique experience, especially when you're with someone you are still getting to know. There is so much to see and admire together, and it makes for great conversation. "Which is your favorite painting in this room?" When she answers, ask her why then tell her yours. It gives plenty to talk about, and the best part is, museums are inexpensive (sometimes free in certain areas) and the date can easily be followed-up with something else like dinner, where you can discuss what your favorite sculpture that you saw was. Research beforehand where you're going, so you can at least have an idea of what you're about to show her.
OUTDOOR ADVENTURES

Let's say you ask a girl out on a date, who is clearly into fitness. Chances are she's likely down to go for a hike, go on a bike ride on the boardwalk, or even go kayaking at the beach. You can go for lunch after that hike or you can ask her what she's doing later and take her out for drinks because after conquering that hike, you both "deserve that treat." For that awesome bike ride along the coast, don't even tell her what you're planning. Pick her up and go straight to the bike rental shop then tell her you're going on an epic journey. Stop at a coffee shop, restaurant or bar, while on your ride. Jump in the ocean if you're feeling wild. You can end things on the beach with dinner or even a lovely sunset stroll.
MAKE LIKE TOURISTS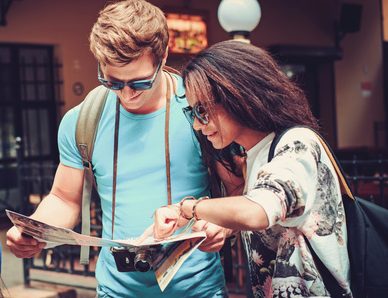 It doesn't matter how long you've lived where you live, there are most-likely some things you've never done before or even knew existed! Sometimes, playing tourists can be fun because you're exploring new things together like visiting scenic parts of your town or seeing historic sites you have never been to before.
AMUSEMENT PARKS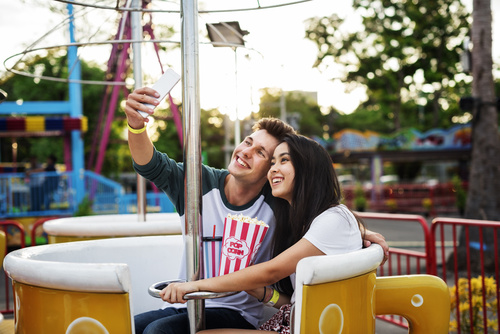 This is the last thing any woman would expect you to take her to. And that's a good thing because it's interesting choices like this that leave a more lasting impression. And what woman doesn't like theme parks?! You have the entire day to build comfort, while getting to know each other, and have fun.
CINEMA

I am one to often times be heard hating on first dates at the movies because when you're in a dark movie theater with someone you just met or barely know, how on earth are you expected to get to know each other? The simple solution is this: Invite her to the movies but make sure to have plans for afterward like grabbing food or even drinks somewhere, where you can have an interesting discussion about the film you just saw. Also, if you happen to have a local drive-in theater, that would definitely make going to the movies less boring, not to mention make it an even more intimate cinema date. No drive-in? There are a lot of places that do outdoor movie screenings (typically a seasonal thing and depending where) like at a beach or even cemeteries. In Los Angeles, Cinespia does summer time screenings in the cemetery, where attendees are allowed to bring a picnic (BOOM! dinner and a movie). It's movie dates like this that make for a more memorable experience.
These are just a few ideas. Whether you decide to take her to play pool somewhere, invite her to a cooking class, or play games at a vintage barcade, the adventure is yours to make.